Altec Solutions Group Inc.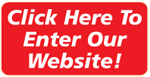 3045 E Chestnut Expy Suite L
Springfield, MO United States
(417) 862-6161 ext 99



Back | Product Information




Adtran DSU 5600 4-WIRE 1200078L1 - Adtran


Refurbished Like New!
90 day Warranty.
FedEx Ground Shipping.

Untitled Document
56 Kbps or 64 Kbps loop rate
Synchronous DTE rate at 56 Kbps and 64 Kbps
Asynchronous DTE rate from 1.2 Kbps to 57.6 Kbps
Point-to-point, point-to-multipoint, or Frame Relay
EIA-232 DTE interface
Derives timing from the network
Unit configuration via DIP switches
Front panel status LEDs
AC power

1 each $155.00
Feature Products for Today!
Product Categories for Altec Solutions Group Inc.