Altec Solutions Group Inc.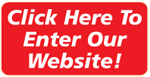 3045 E Chestnut Expy Suite L
Springfield, MO United States
(417) 862-6161 ext 99



Back | Product Information




Comdial 8012S - Comdial


Refurbished Like New!
90 day Warranty.
FedEx Ground Shipping.

Untitled Document
Benefits Beyond Compare

Take Comdial?s superb 12-button LCD speakerphone, add digital technology, and get the clearest communications available today. Our 8012S delivers:


Faster execution of commands for time savings
One-button access to key employees or contacts
Hands-free conversation for increased productivity
Interactive LCD prompts


Optimal Applications


Call Center Agents
Real Estate Brokers
Insurance Agents
Purchasing Managers
Legal Secretaries


Representative Digital Feature List


32-character Alphanumeric Liquid Crystal Display (LCD)
Shift Button for access to additional 12 autodial locations
Group Listening
System Speed Dial Access
Last Number Redial
Desk/Wall Reversible
14-foot Line Cord
Programmable Volume Control Defaults
9-foot Handset Coil Cord


Fixed Feature Buttons


TAP with LED indicator
Transfer/Conference
Mute with LED indicator
Speaker with LED indicator
Shift with LED indicator
Hold with Message Waiting LED indicator
Intercom with LED indicator




1 package(s) $180.00
Feature Products for Today!
Product Categories for Altec Solutions Group Inc.