Altec Solutions Group Inc.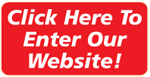 3045 E Chestnut Expy Suite L
Springfield, MO United States
(417) 862-6161 ext 99



Back | Product Information




Legend MLX DSS - Legend


Refurbished Like New!
90 day Warranty.
FedEx Ground Shipping.

Untitled Document DESCRIPTION :

For Use with all AT&T Merlin Legend Phone Systems
Allows One-Touch transferring for 50 extension numbers
Shift key can be used to access another 100 extension numbers per DSS
2 DSS Modules can be connected per telephone.

1 each $230.00
Feature Products for Today!
Product Categories for Altec Solutions Group Inc.