Altec Solutions Group Inc.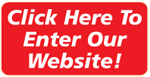 3045 E Chestnut Expy Suite L
Springfield, MO United States
(417) 862-6161 ext 99



Back | Product Information




Legend MLX-10 - Legend


Refurbished Like New!
90 day Warranty.
FedEx Ground Shipping.

Untitled Document DESCRIPTION :

For Use with all AT&T Merlin Legend Phone Systems
10 programmable buttons for line appearance or feature access
Conference
Transfer
Hold
Mute
HFAI
built in 2 way speakerphone
Message waiting light
Pull out tray for feature quick-reference
Compatible with Lucent Legend Multi-Function-Module which allows connection of a Fax Machine, Modem or any other single line device
Can be desk or wall mounted
Dual LEDs on each programmable button

1 each $79.00
Feature Products for Today!
Product Categories for Altec Solutions Group Inc.