Altec Solutions Group Inc.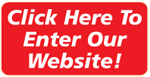 3045 E Chestnut Expy Suite L
Springfield, MO United States
(417) 862-6161 ext 99



Back | Product Information




Meridian M7310 - Northstar meridian


Refurbished Like New!
90 day Warranty.
FedEx Ground Shipping.

Untitled Document

the M7310 provides:

10 programmable line or feature buttons
12 dual-function memory buttons provide quick access to 24 additional frequently-used features or autodial numbers
2-line by 16-character LCD window and soft keys
See the status of up to 24 telephones by adding a BLF
Supported on all Norstar Integrated Communications Systems
Available in black, ash and gray
Plus a long list of Norstar standard features

1 each $145.00
Feature Products for Today!
Product Categories for Altec Solutions Group Inc.